The Beauty of Marble
Home designers in the forefront of their industry have been seeing an increase in demand for marble countertops in kitchens. Although granite has reigned for years as the luxury material of choice for kitchen counters, marble countertops are now topping the list of requests Houston designers and designers nationwide are receiving.
There are a couple of reasons why people are moving to marble. It is part of a general trend toward white kitchens. Marble can give a bright, white, light-reflecting surface that is unlike any other material. The growing preference for marble is also a simple desire for something different.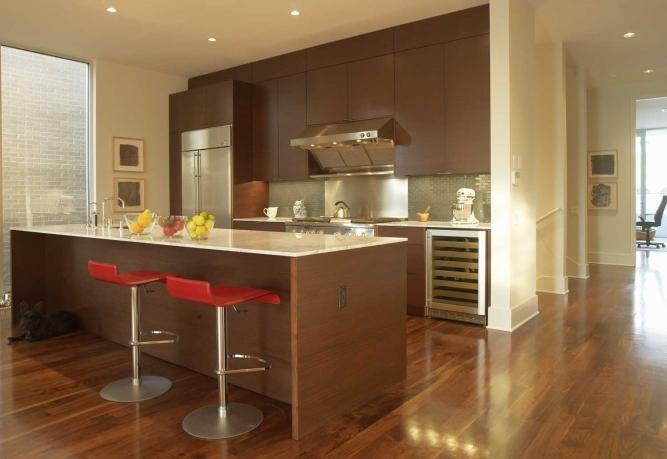 The Benefits and Drawbacks of Marble
Marble is strong and durable. It doesn't chip easily, and can be repaired quickly if it does. Marble is also heat resistant and comes in many different colors.
Apart from its functional qualities, marble is simply beautiful. It is cool, timeless and classic. It ages and becomes more beautiful with use, developing a patina that is unique to the life it has lived in your home.
Marble does have a couple of drawbacks. It is easily stained and is susceptible to etching. Proper sealing of marble will go a long way toward making it stain resistant, but any spilled liquid that is left too long will be absorbed by the stone. Scratching can be minimized by proper care of the countertops. Contact with acidic foods and abrasive cleansers should be avoided, but marble is easily cleaned with mild dish detergent and a soft cloth or sponge.
The two finishes that are available for marble can affect its performance. The high sheen of polished marble is less likely to stain but more likely to be scratched, while the matte finish of honed marble can stain but is scratch-resistant.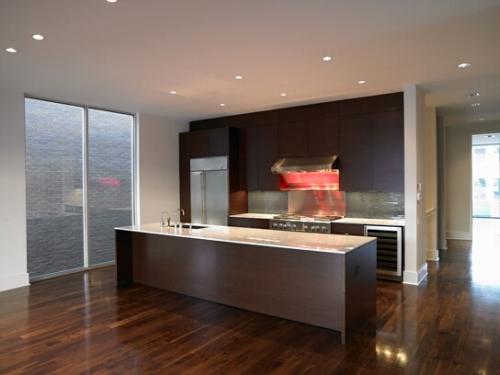 Types of Marble
There are three types of marble most often available for the marble countertops Houston remodelers may choose.
Carrera marble is cool pure white or lightly veined. This is the marble used for classic Greek statues.
Calacatta marble is often confused with Carrerra, but it has a warmer cast. It often has veins that are darker and of higher contrast than those in Carrerra marble.
Breccia marble is available in much deeper, warmer colors. Most brown and red marbles are of this type.
There are other color varieties of marble, such as pink and green, that are less common but may be perfect for your dream kitchen.
Contact Traditional Designs for Your Marble Countertops Today
When it has to be marble, ctrust Traditional Designs. We have the marble countertops Houston homeowners will love to see, use, and show. Our skilled design team, on-site stone selection, and experienced installers make Traditional Designs the premier choice. Call us now at
and get your marble countertops installed today.
Why Marble Countertops are Trending in Kitchens | Traditional Designs Ltd