Get Quality Granite Houston Countertops For Your Home
Traditional Designs is a family owned and operated business with over 30 years of experience in providing high-quality, granite countertops Houston Texas residents can be proud to own. While there are many providers of Houston countertops, Traditional Designs has a unique combination of experience, high-tech equipment, and affordability, which makes it stand out as the optimal choice.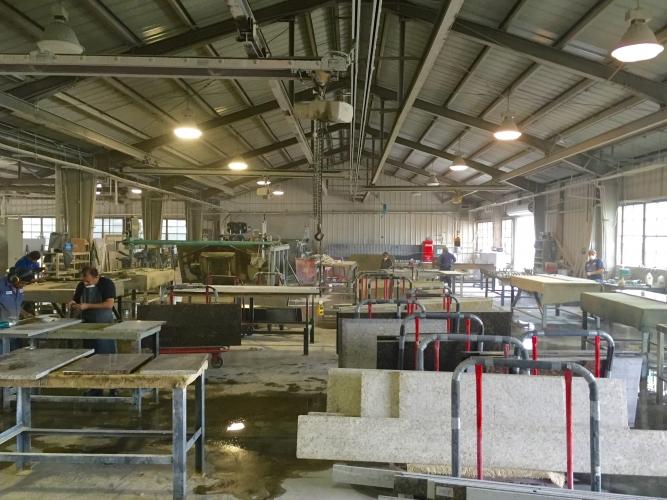 Why Choose Granite Countertops?
Not every countertop contractor has the skills to properly install granite and natural stone, but the beauty and durability of granite make it a highly attractive and practical option. Though Houston granite countertops tend to be more expensive than synthetic materials and some other stone products, they resist scratching, staining, and breaking more effectively than the alternatives. In fact, granite and quartz, both often used for countertops, rank among the hardest natural substances on the planet. With but a little maintenance with a damp rag, granite can remain flawless for a lifetime.
Customized Cutting and More
Traditional Designs uses computer numerical control (CNC) cutting methods to prepare granite slabs Houston TX clients will be amazed at. This "cutting edge" technology allows installation experts to routinely exceed customer expectations. CNC is a digitally controlled system that is capable of higher levels of precision than traditional handheld tools. Even irregularly shaped pieces and otherwise difficult curves and grooves can be cut relatively quickly and easily using CNC. Additionally, the waves and bumps that often result when these types of cuts are done manually are not an issue with CNC.
Other factors that make Traditional Designs capable of cutting the best granite countertops Houston has to offer include: access to a superior supply of granite slabs, expert inline polishing and edging skills, incredible fabrication and template equipment that utilizes as much of each slab as possible, and polishing equipment that leaves an unbeatable shine. The end result is a granite-covered countertop that perfectly fits on its base and that shines out in unique patterns and colors of your choosing.
The Advantages of Using Traditional Designs
Home owners interested in upgrading their kitchen or bathroom countertops in granite have a company with proven worth in Traditional Designs. Their 30,000 square foot manufacturing plant turns out granite countertops Houston TX, has relied on for the three decades they have been in business. The trust level is simply higher with an established, family run operation than with an unknown, start up company.
The crew of Traditional Designs must all pass a background check, are all fully trained in using the latest granite countertop tools, and know how to work in a way that keeps the noise and dust to a minimum. Your remodeling job can be done to the utmost level of precision as well as with very little disruption of your daily activities. Additionally, Traditional Designs is fully licensed and insured, allows you to conduct on-site granite selection, and always puts safety first in every single one of its many projects.
Finally, Traditional Designs leaves you with a 20 year countertop sealant warranty. This is possible because they use Miracle Sealants, the original penetration sealant made by a company with over 80 years experience. Traditional Designs also gives you a one year labor warranty on all installation work. They are an environmentally friendly company as well, recycling all of the water used at their facility.
Get the Quality Granite Countertops for Houston Homes
Houston granite countertops come at every level of quality, and granite is among the highest quality choice you can make. Their beauty, durability, and easy maintenance make them well worth the extra cost. CNC and other advanced tools have made it possible to cut and install granite countertops at a level of precision previously unheard of.
Traditional Designs is a large, Houston-area provider of granite countertops. They have the skilled staff, the high-tech equipment, and dedication to excellence to transform your countertops into something truly remarkable. Call now at
and take the first steps into installing your granite countertops today.
Looking For Quality Granite Houston Countertops | Traditional Designs Ltd