Don't Lose Your Value to Your Home
Granite countertops have many benefits and this is the reason why they are so popular. One of their major advantages is they don't lose value. In fact, granite countertops add value to your home. Additionally, they give a unique, natural surface an almost luminous look. When it comes to hygiene, they are better than other countertops, as they are not affected by bacterial contamination. Lastly, they can be easily cleaned by using a rag, mild detergent and warm water.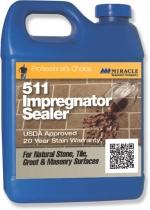 Sealing Granite Countertops
Granite countertops do not necessarily need to be sealed. However, sealing helps the stone resist spills and dirt. Despite moisture resistance being a natural characteristic of granite, the stone is also porous. Sealants come in handy, as they prevent liquids from seeping into the granite. A well-sealed countertop will ensure liquids only bead on the surface.
Liquids with color, such as red wine and grape juice, along with cooking oil or fat may discolor the countertop. Grease from pizza may also cause discoloration on the countertop. Sealants should be applied in small areas where stovetops, sinks, and faucets are found. The application has to be done before appliances are put in, as the spots will not be accessible later. Generally, most granite countertops, especially in the kitchen, should be sealed.
Take note that different pieces of granite possess different depositories. Therefore, some countertops may need more frequent sealing than others. Dribbling some water on a granite countertop is a good way to determine whether it needs resealing. If the water soaks into the countertop, resealing is required. High-quality sealants like Miracle Sealants offer a 20-year guarantee.
Sealing is not as complicated as some people would imagine. All that is needed is a high-quality sealer and cleaner. The cleaning process is the first process. Most, if not all, granite cleaning products have directions on how to use the product. Anyone can follow these directions and they should make sure the granite is dry before they start sealing. Sealants, particularly those from Miracle Sealants, can last for more than two decades.
When sealing, a person should work in small areas. This allows the sealant to be absorbed before the second application is applied. Those who prefer to 'DIY' when sealing their countertops should follow the sealer's recommended length of drying time. In most cases, it is between three to 12 hours.
Sealants to use
A few of the next generation stone sealer manufacturers use nano-technology, specialized molecules, and proprietary chemistry to manufacture high quality sealing products. The products are used for sealing marble and granite with unparalleled performance characteristics. A good example of a proven manufacturer is Miracle Sealants. Their products:
Last longer than others in the market
Do not degrade with cleaning and/or use
Are more durable
Form permanent bonds
Offer more thorough coverage
Have deep penetration into the stone
Get the Best Sealant For Your Home
For a number of years, sealants with this high-quality level have been used on granite countertops before they left the factory. The best company from which to purchase a granite countertop is one that ensures all their tops are sealed before they are sold to consumers. Additionally, the company will use high-quality sealants such as Miracle Sealants, who has a 20-year stain warranty.
Another benefit is that they are more affordable in the long run. Even though initially it may cost more than a standard sealant, the performance is quite impressive. However, one gets a better deal and superior performance over time. The fact that people will not have to repeatedly buy and apply the sealants makes it superior. Durability, quality and high performance are characteristics that people should look for in granite countertop sealants.
Contact Traditional Designs for Sealing Granite Countertops Today
If you need your countertops sealed, call us now at 713-463-5800. We will give you the results you are looking for today.
The Benefits of Sealing Granite Countertops | Traditional Designs Ltd