What to Look for in Marble Countertops
A marble countertop slab has various design capabilities that must be considered. If you need a material that has unique fabrication features and elegant edges, marble is highly recommended.
Although most marble counter Houston suppliers sell green, taupe, gold, red, and black marble slabs, most people buy white marble slabs for a specific reason. White is the best color because acid etching leaves a white stain on marble surfaces. An acid stain is very noticeable on colored marble.
Marble Countertop Shopping Guide
If you prefer a counter that is made with a quality material, purchase a classic Italian marble. A wide selection of white marbles are available at Traditional Designs LTD.
Every marble slab has different qualities, so you must choose specific pieces that are ideal for countertops. Because marble has unique artistic features; the slabs should be positioned properly so that the veining will stand out.
When manufacturers cut marble blocks, the surfaces develop unique veining patterns. Any cuts that are made from left to right will produce a flowered design. A striped pattern is achieved when manufacturers make slices in the opposite direction. If your kitchen needs a fantastic look, install marble slabs that feature both patterns.
Design Options
Thanks to new technological advancement, marble SLABS now have unique finishes. Most marble countertops Houston manufacturers use polishing and brushing techniques to highlight their products. However, glossy finishes are top sellers because the polished surfaces are easy to clean. CNC stands for "computer numerical control." Using a state-of-the-art digital system, we can program our cutting machinery to make precision maneuvers that would not be possible with manual cutting tools. Even irregular or odd-shaped pieces can be fabricated to exact specifications, without the waves and bumps typically found on non-CNC edges.
There are dozens of edge profile options, but many people choose Groves. It has a traditional eased edge, which reduces the sharpness along the corners of each slab. If you prefer a half-circle profile, Cherrington should be considered since it is a crowd favorite. This finish does not have pointy edges, so the material will less likely chip. Here is a list of possible edges on our website.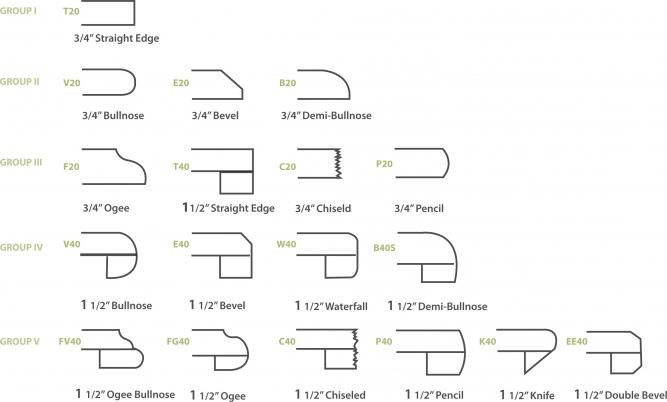 Marble remains cool throughout the day; this is why it is a great solution for bakers and home chefs cooking for their family. Pastry can be molded easily because marble does not conduct much heat.
Overall, marble countertops can turn a dull kitchen into a classy cooking and prep area. If you keep acidic products off of the marble, the counter will remain glossy for years. When you are ready to remodel, repair or update your home you need quality marble countertops Houston, quality installation and reliable advice. For Houston countertops and flooring that means you need the professionals at Traditional Designs Ltd.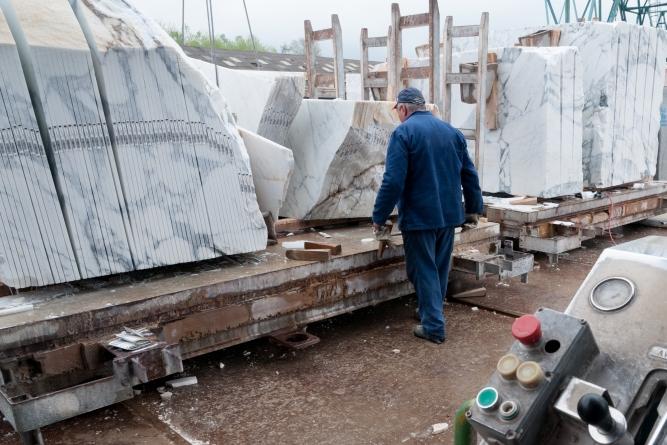 Trust Traditional Designs With Your Marble Countertops
We can help you choose from a large selection of marble countertops. We also provide guaranteed installation by skilled craftsmen. Call us now at
and let us discuss your ideas and offer a quote on the beautiful changes you have planned for your home.
The Shopping Guide for Marble Countertops | Traditional Designs Ltd